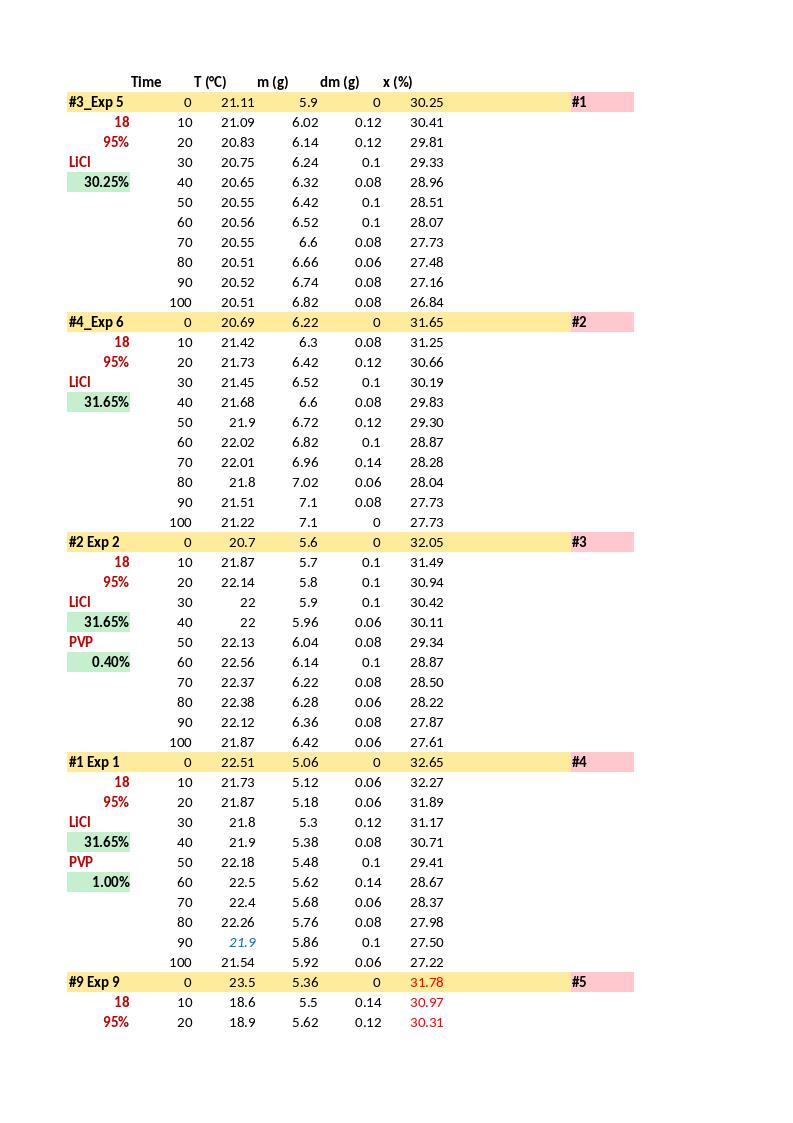 Download the full-sized Document
Actions
Export to: EndNote | Zotero | Mendeley
Collections
This file is not currently in any collections.
A techno-economic investigation of conventional and innovative desiccant solutions based on moisture sorption analysis [dataset]
Open Access
Liquid desiccant technology has been identified as an energy-efficient replacement for conventional technologies for temperature and humidity control application. This paper investigated conventional and innovative desiccant solutions from a techno-economic point of view using a moisture sorption analysis. Experimental work was carried out by testing different conditions of temperature and humidity in a climatic chamber and evaluating the moisture absorption and desorption capacity of conventional desiccant solutions (such as an aqueous halide solution of lithium chloride, calcium chloride, and potassium formate) and innovative desiccant solutions (such as solutions with addition of a surfactant, nanoparticles or ionic liquids). The experiment work was complemented by considerations about desiccant solutions cost and thermo-chemical energy storage capacity. Among the investigated solutions, it was found that calcium chloride outperforms the others in terms of cost and moisture desorption capacity, which could be beneficial for low-grade heat recovery, despite of its low moisture absorption capacity. Ionic liquids (either stand-alone or as additives) are promising substitutes for conventional desiccant solutions as they can provide deep dehumidification, will not crystallise and are of low corrosiveness. The study will be useful for the advancement of liquid desiccant systems to help identify fluids that could perform better in different conditions.
Descriptions
Resource type

Contributors

Creator:

Giampieri, Alessandro 1


Data collector:

Giampieri, Alessandro 1


1 Durham University, UK


Funder

Engineering and Physical Sciences Research Council




Research methods

Data collection of weight and temperature changes of desiccant solutions in temperature and humidity chamber




Other description

Keyword

Subject

Location

Language

Cited in

Identifier

ark:/32150/r1kw52j812h
doi:10.15128/r1kw52j812h


Rights

Publisher

Date Created
File Details
Depositor

A. Giampieri

Date Uploaded

28 February 2023, 15:02:32

Date Modified

2 March 2023, 13:03:56

Audit Status

Audits have not yet been run on this file.

Characterization

File format: vnd.ms-excel (Microsoft Excel 2007+, OpenDocument Text)


Mime type: application/vnd.ms-excel


File size: 145673


Last modified: 2023:02:28 15:52:38+00:00


Filename: AbsorptionRateAnalysis.xlsx


Original checksum: d5b0316299d900a126a9eb60e84261a1