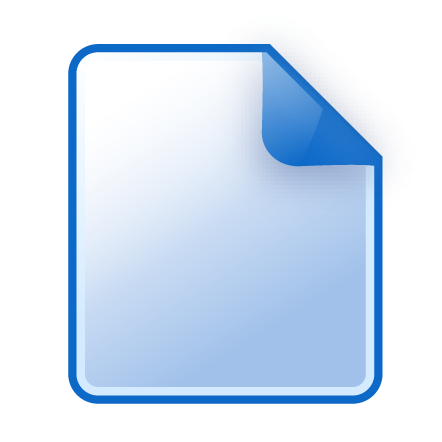 Actions
Export to: EndNote | Zotero | Mendeley
Collections
This file is not currently in any collections.
Absolute fluorescence and absorption measurements over a dynamic range of 1E6 with cavity-enhanced laser-induced fluorescence [dataset]
Open Access
We present a novel spectroscopic technique that exhibits high sensitivity and a large dynamic range for the measurement of absolute absorption coefficients. We perform a simultaneous and correlated laser-induced fluorescence and cavity ring-down measurement of the same sample in a single, pulsed laser beam. The combined measurement offers a large dynamic range and a lower limit of detection than either technique on its own. The methodology, dubbed cavity-enhanced laser-induced fluorescence (CELIF), is developed and rigorously tested against the electronic spectroscopy of 1,4-bis(phenylethynyl)benzene in a molecular beam and density measurements in a cell. We outline how the method can be used to determine absolute quantities, such as sample densities, absorption cross sections and fluorescence quantum yields, particularly in spatially confined samples. | This data set contains the original data underpinning the publication. Accepted J. Chem. Phys. 07 June 2018.
Descriptions
Resource type

Contributors

Creator:

Sanders, Scott E. 1


Creator:

Willis, Oliver R. 1


Creator:

Nahler, N. Hendrik 2


Creator:

Wrede, Eckart 1


Contact person:

Wrede, Eckart 1


Data curator:

Wrede, Eckart 1


1 Durham University, U.K.
2 Heriot-Watt University, Edinburgh, U.K.


Funder

Engineering and Physical Sciences Research Council




Royal Society




Higher Education Funding Council for England




Durham University




Research methods

Experimental laser spectroscopy of molecules.




Details are described in the paper.




Other description

The meta data is listed in the file Metadata.pdf included in the ZIP file.




Keyword

Molecular spectroscopy
Laser-induced fluorescence
Cavity ring-down spectroscopy
Fluorescence quantum yield


Subject

Location

Language

Cited in

Identifier

ark:/32150/r13197xm044
doi:10.15128/r13197xm044


Rights

Publisher

Date Created

2018-06-26



File Details
Depositor

E. Wrede

Date Uploaded

26 June 2018, 16:06:41

Date Modified

28 June 2018, 12:06:00

Audit Status

Audits have not yet been run on this file.

Characterization

File format: zip (ZIP Format)


Mime type: application/zip


File size: 12424165


Last modified: 2018:06:26 17:06:10+01:00


Filename: OpenData.zip


Original checksum: 0c32afcf9d59accaf124832351ac3e08